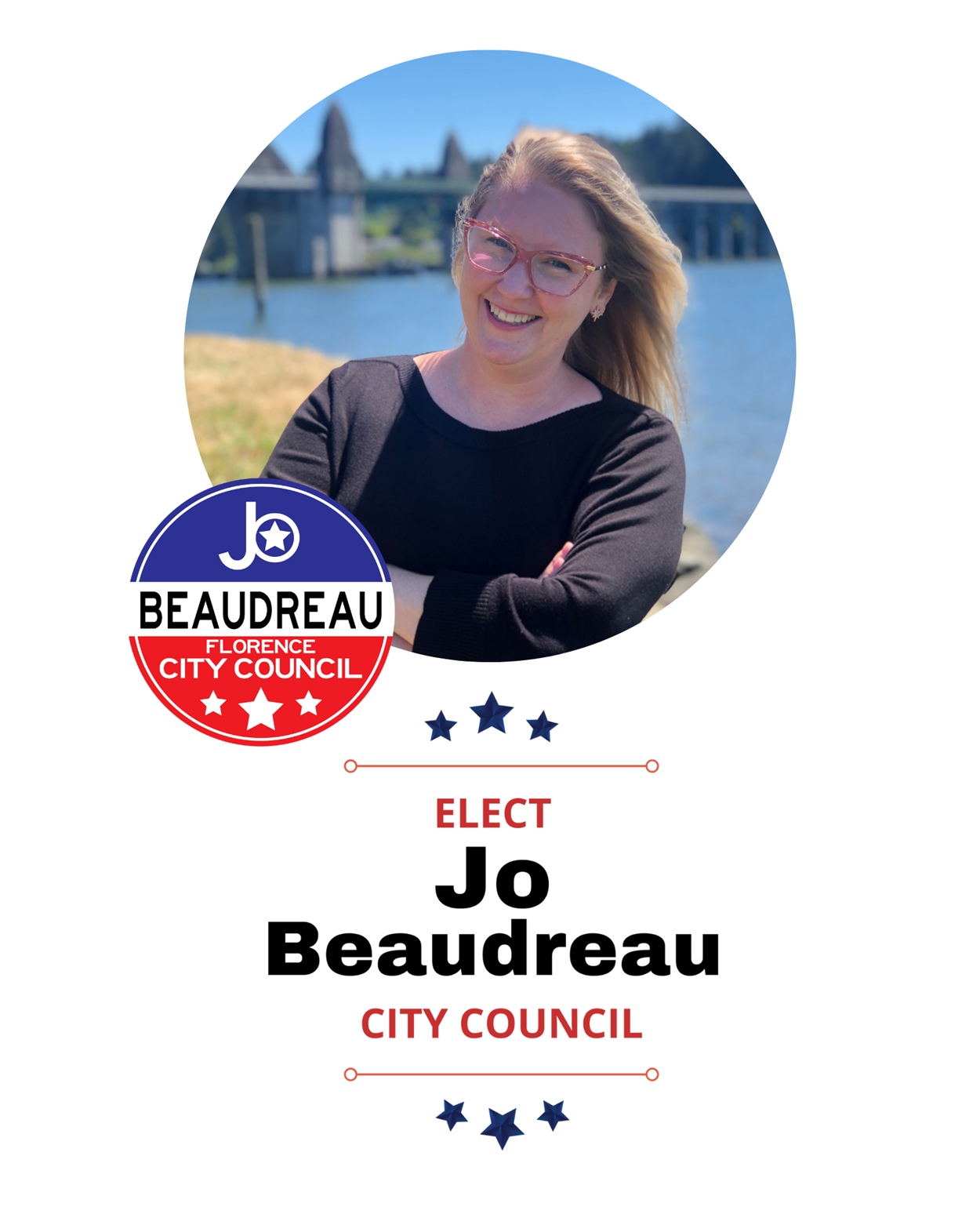 Jo Beaudreau is an Active Local Florence Community Member,
Entrepreneurial Business Owner & Resident
who is running for the open non-partisan
Florence City Council Seat in the
November 2022 Election.
She represents the dynamic residents of City of Florence.
Learn more about Jo Beaudreau by visiting the various pages on this site.
Created, Paid & Authorized By Jo Beaudreau and
her Candidate Committee, the Friends of Jo Beaudreau 20792.